93 Feet East
PARADE - 93 Feet East
93 Feet East is a bar, club and live music venue in the heart of Brick Lane, east London.
Bar
Club
Courtyard
Live Music
Brick Lane
East London
Shoreditch
Private Hire
Venue Hire
Space
Food
BBQ
Drinks
Parties
Feast
Showcases
DJ
DJs
Fashion Shows
Private Hire
Club Nights
House
Techno
Electro
Fuse
Old Truman Brewery
Subscribe to our mailing list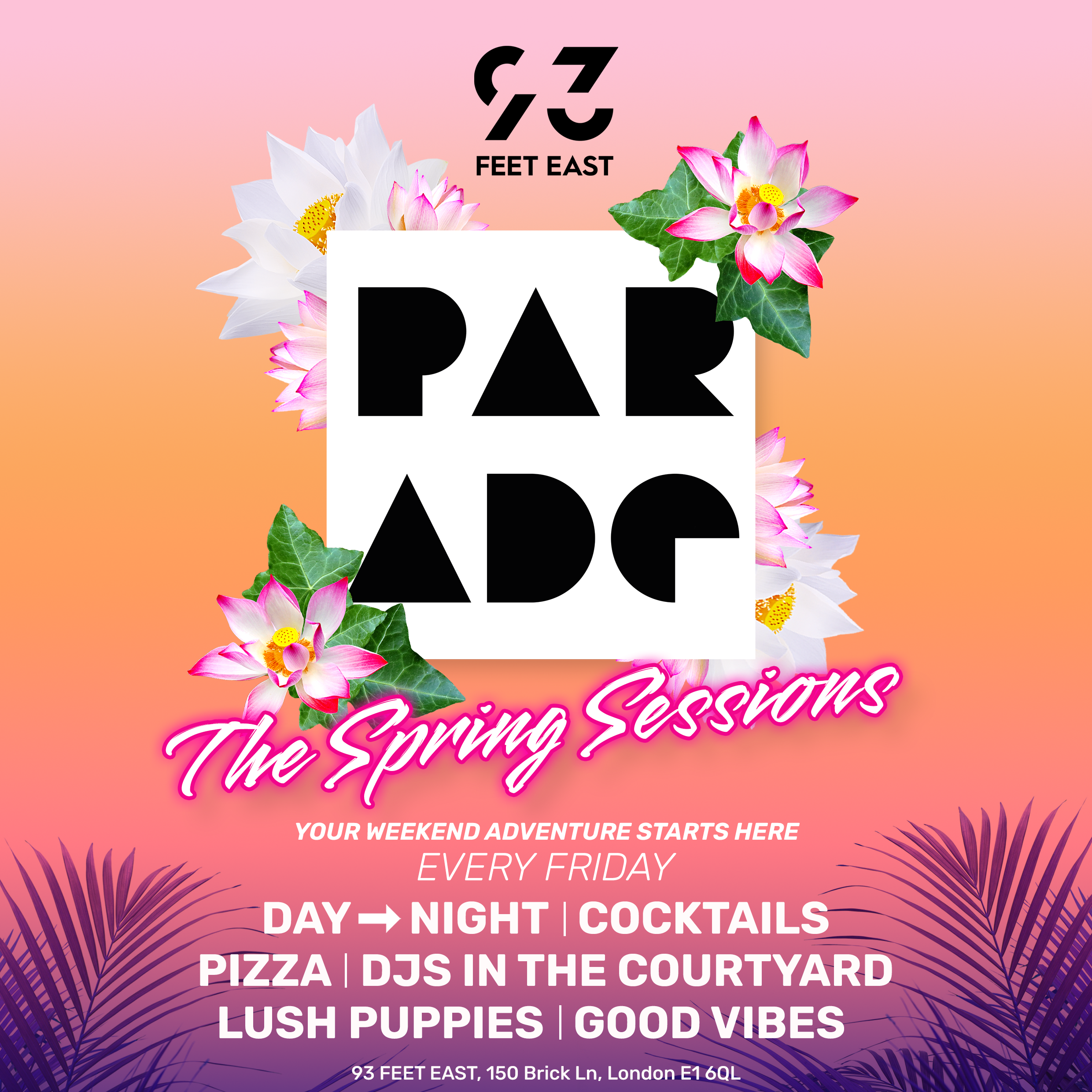 PARADE
Lineup:
Gamys
Sam Edwards
Auntie Maureen
Your weekend adventure starts here. Join the Parade this Friday at 93 Feet East featuring show-stopping live performances perfectly paired with Disco & Ibiza inspired House from the hottest up and coming local and international DJ talent.
Expect to see unannounced lineups with talented 93 selectors who bring their own distinct sounds and flavours to Brick Lane's favourite dance floor. Parade is your destination to celebrate… celebrating! The perfect atmosphere for leaving drinks, birthdays or just a few cheeky after work cocktails. Whatever you're planning, we're here to help you pull out all the stops, launching you into the perfect weekend.