93 Feet East
Landed - 'RACE 2 SPACE' - 93 Feet East
93 Feet East is a bar, club and live music venue in the heart of Brick Lane, east London.
Bar
Club
Courtyard
Live Music
Brick Lane
East London
Shoreditch
Private Hire
Venue Hire
Space
Food
BBQ
Drinks
Parties
Feast
Showcases
DJ
DJs
Fashion Shows
Private Hire
Club Nights
House
Techno
Electro
Fuse
Old Truman Brewery
Subscribe to our mailing list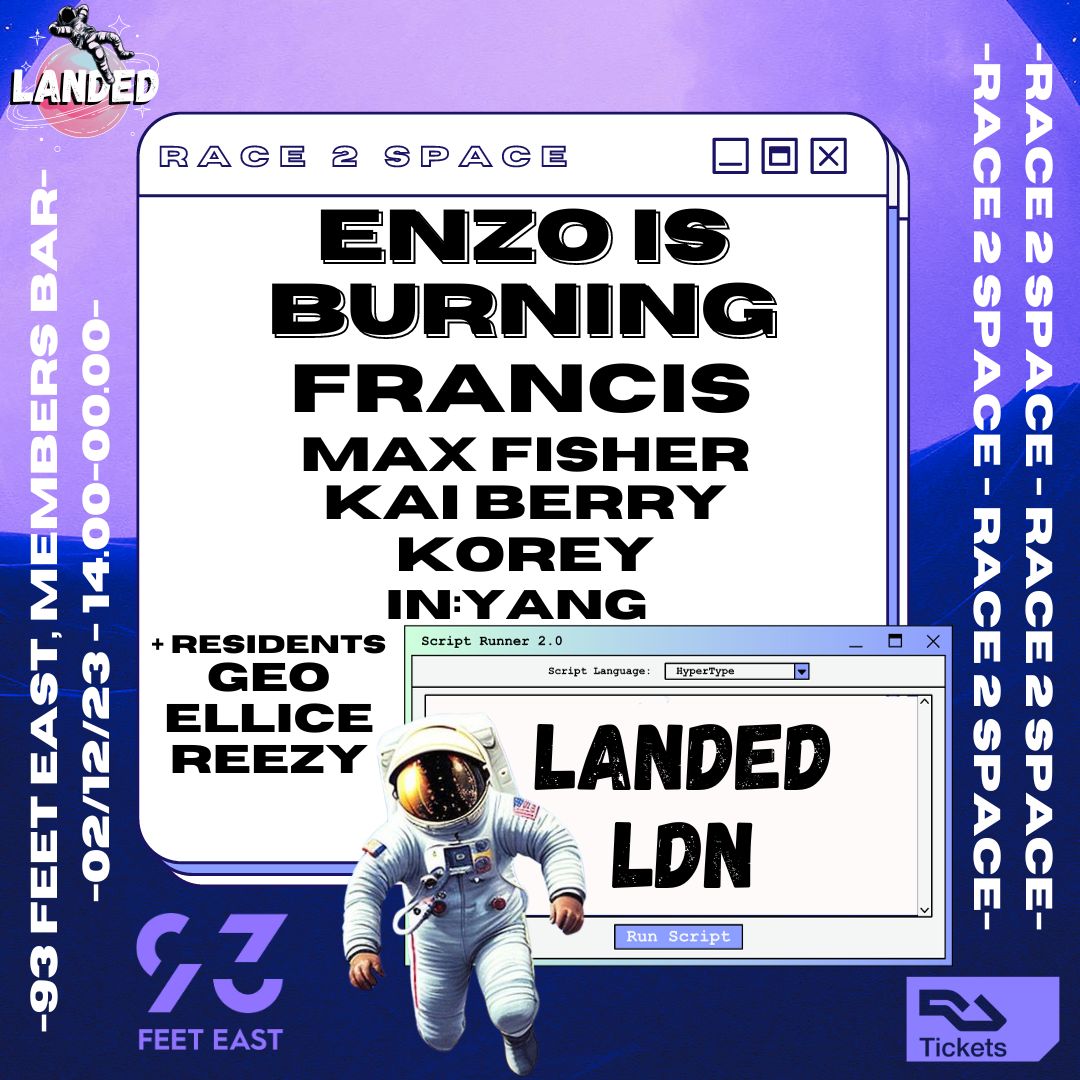 Landed – 'RACE 2 SPACE'
Landed LDN Presents…
RACE 2 SPACE
A concept where will be on out final mission of the year 2023. A mission to race to space whilst a carefully selected space crew takes us on a journey like no other to get there! Expect high energy beats, non stop bass, props, excitement & so much more on this journey through space and time.
A final dance of the year…
But this is just the beginning for Landed LDN. We are going to be travelling through space and time to take every raver to a place like no other…
Stay tuned.