93 Feet East
HOT VOX Presents: The Youth Play // Adele Dazeem // Coffee Please // Frontier Station - 93 Feet East
93 Feet East is a bar, club and live music venue in the heart of Brick Lane, east London.
Bar
Club
Courtyard
Live Music
Brick Lane
East London
Shoreditch
Private Hire
Venue Hire
Space
Food
BBQ
Drinks
Parties
Feast
Showcases
DJ
DJs
Fashion Shows
Private Hire
Club Nights
House
Techno
Electro
Fuse
Old Truman Brewery
Subscribe to our mailing list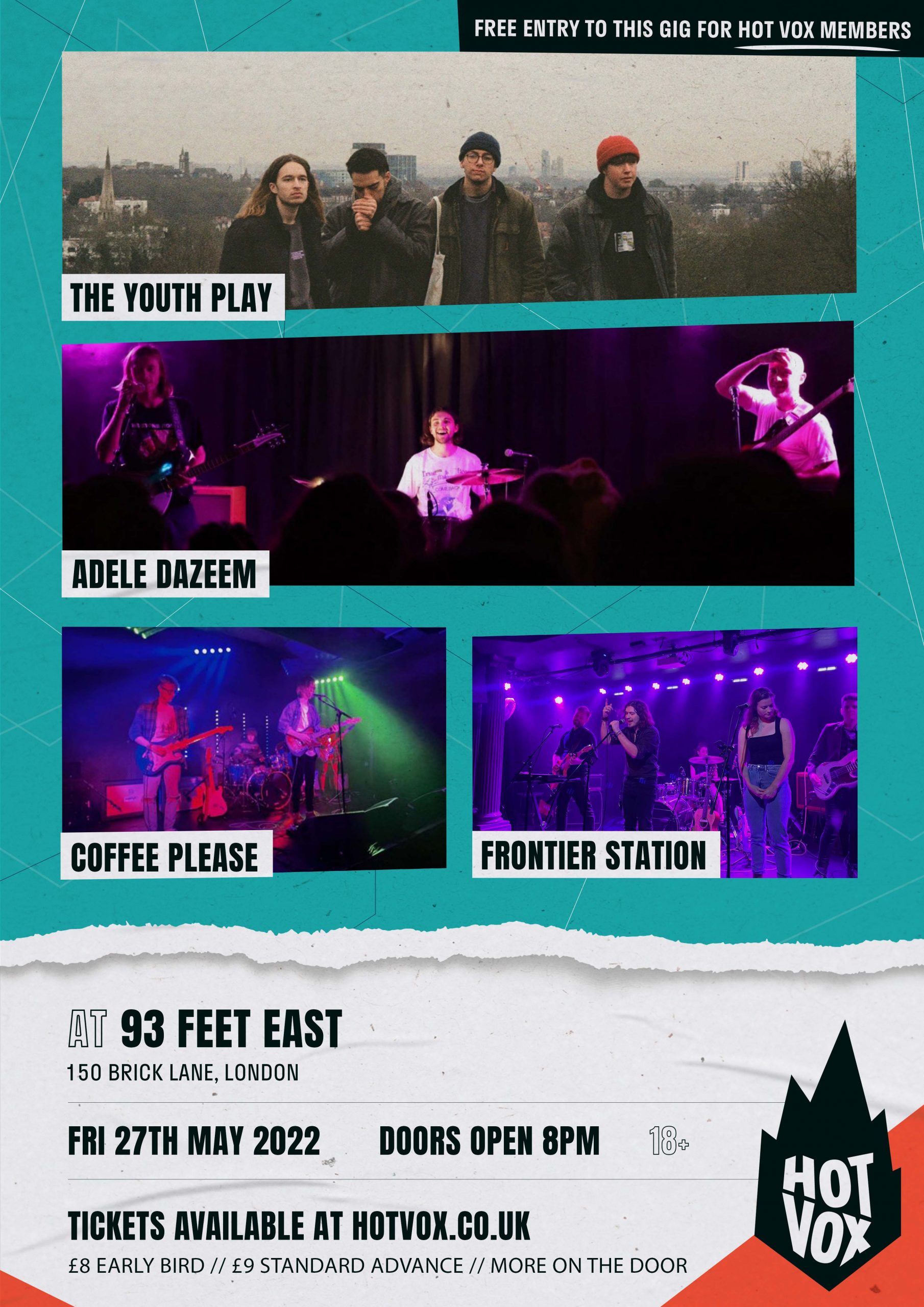 HOT VOX Presents: The Youth Play // Adele Dazeem // Coffee Please // Frontier Station
The Hall
Get ready to hit the weekend running at famous Brick Lane venue 93 Feet East. HOT VOX brings you a fully fledged night of entertainment with a whole host of live bands, followed by a full club night, topped off with a charming courtyard too. The place will be overflowing with music from start to finish!
Lineup:
The Youth Play
Adele Dazeem
Coffee Please
Frontier Station
Doors Open: 8:00PM
Minimum Age: STRICTLY 18+ (Valid photo ID is required and entry is subject to capacity)
Deals: NHS staff and Music students (ACM, BIMM and ICMP) receive Early Bird Ticket price on the door.